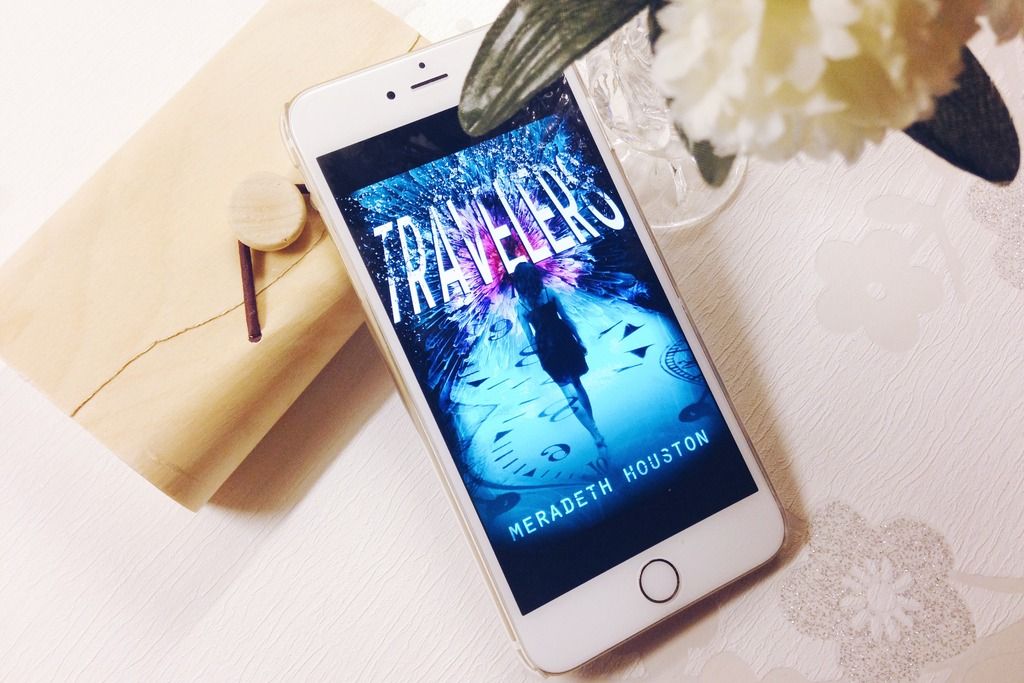 Sienna comes from a family of Travelers who have the incredible ability to jump through time, providing they stick to a set of rules that ensure history remains as it should be, deaths take their natural course, and the future isn't altered.
Sienna has always stuck to the rules, even when her heart was torn apart by the death of her boyfriend, Henry. But when her best friend and his sister, Joan, bends the rules of Travelers in order to bring him back to life, Sienna's past and everyone involved in it is erased, and Joan seems to stop at nothing to ensure Henry remains alive.


"Sienna Crenshaw knows the rules: 1) no time traveling beyond your natural lifetime, 2) no screwing with death, and 3) no changing the past. Ever."
To start with, I'm just going to say how beautiful I think the cover of this book is. I know we are all told to never judge a book by it's cover, but this one is certainly pleasing to the eye, and the inside doesn't disappoint either!
I was hooked from the first chapter as soon as I was introduced to the idea of 'Traveling', and the book kept a firm grasp on me page after page with a smooth writing style and fast paced story. There was not one single boring point in this book. Each and every page was exciting and action packed. My only disappointment was the ending, which although I necessarily dislike, I just didn't feel an impact from it.
For me, time travel is such an intriguing concept, and Meradeth Houston executed the concept brilliantly. Whilst taking us through different storylines and various life paths in different timeframes and dimensions, she manages to keep our confusion at bay, creating a world of branched realities that grips the reader and allows them to follow the story with ease.
"Travelers had repaired these kinds of mistakes for ages. I just had to know what Joan changed. Then, I had to stop her."
The story is told through the eyes of our main character, Sienna, who was far from perfect in terms of her time travel and grades, but an extremely fun and likeable character. The love between her and Henry could be felt with every interaction, and despite being "the bad guy", the love Joan also had for Henry throughout the book was clear. She was an antagonist that was hard to hate, doing bad things because of the love for her brother.
All of this made for a thought-provoking read… What would you take from someone else in order to save your family? If you're looking for a fast paced, exciting story with a dash of romance thrown in there, then you should definitely pick up Travelers!
Buy on Amazon :: Follow Meradeth on Twitter :: Like Meradeth on Facebook :: Check out her site