It's been one whole week now since the Hull Bloggers August meet at Al Porto restaurant on the Hull Marina, and even as I'm typing this out, I can feel a smile starting to form on my face as I think back to the wonderful day.
My day began with a nervous me running around like a headless chicken trying to get ready, and when I realised I was running late (shock horror!) I felt ready to have a panic attack. Not good. Luckily I had the wonderful Kate just a text away with plenty of reassurance for me that everything would be fine. Not only was she a life saver at calming me down, she also happened to be 100% correct!
As soon as we made it up the stairs, which took longer than usual with poor Kate on crutches (I wasn't complaining, I always welcome a quick break after each flight of stairs!) we were welcomed with yummy Hull Bloggers cocktails and a cute name badge to remind everyone of each other's names!
Unfortunately, I was having wayyyyyy too much fun to get plenty of photos like I should have, but I'm cramming together what I do have…
For the first half of the day we spent our time getting to know one another over some delicious canapés provided by Al Porto. If these mini treats were anything to go by, their main menu must be incredible! I took a particular liking to the mini burgers in Yorkshire puddings – such a classy girl!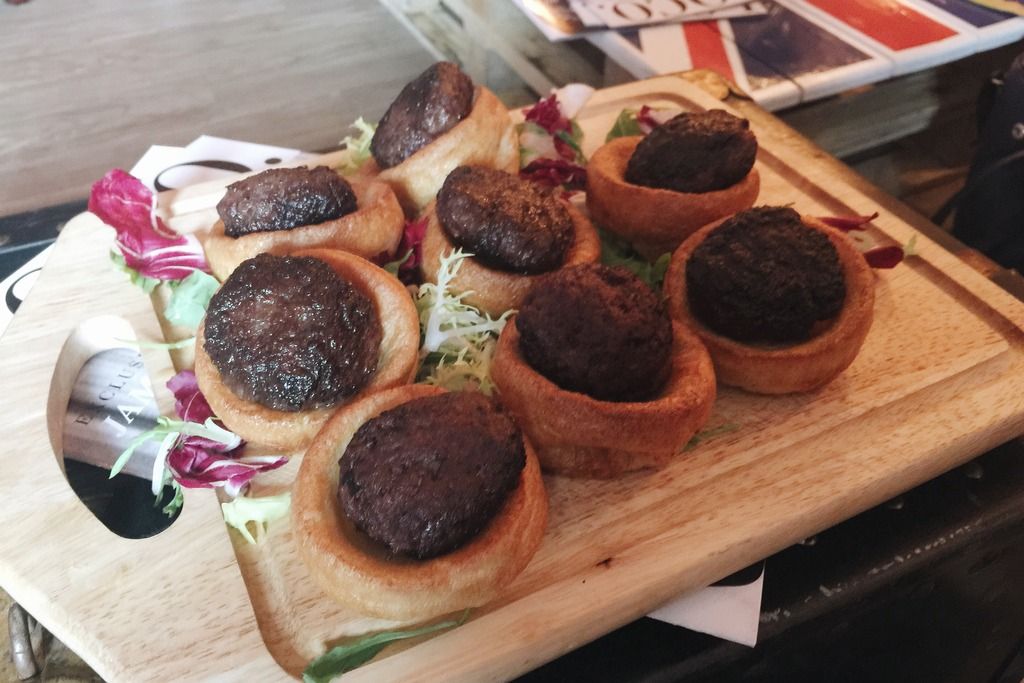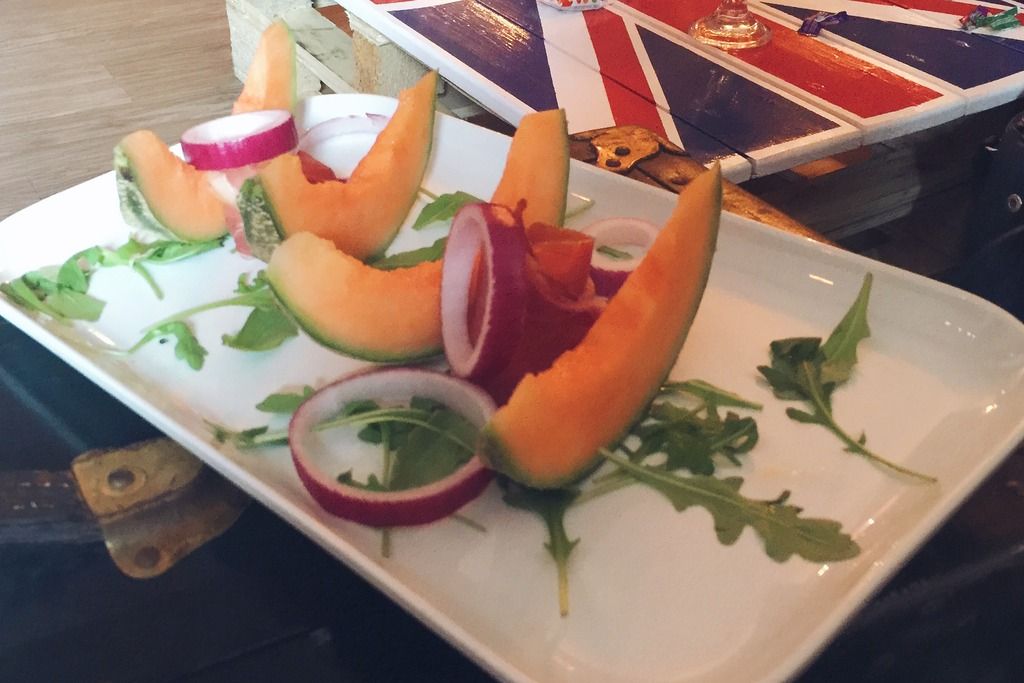 We were then let loose to mooch around various brands' stalls who had come and set up to show us more about what they have to offer… They even had goodie bags at the ready for us!
For obvious reasons, I had major love for the Lush table. I had met the lovely Lush girls at a previous event and it was wonderful to see them again. They even treated me to a dreamy hand treatment, resulting in my no-spending armour deteriorating and my purse strings loosening (and I seemed to rub off on the lovely Megan too who did the same – I apologise!). I'll be including an in depth post about my products soon.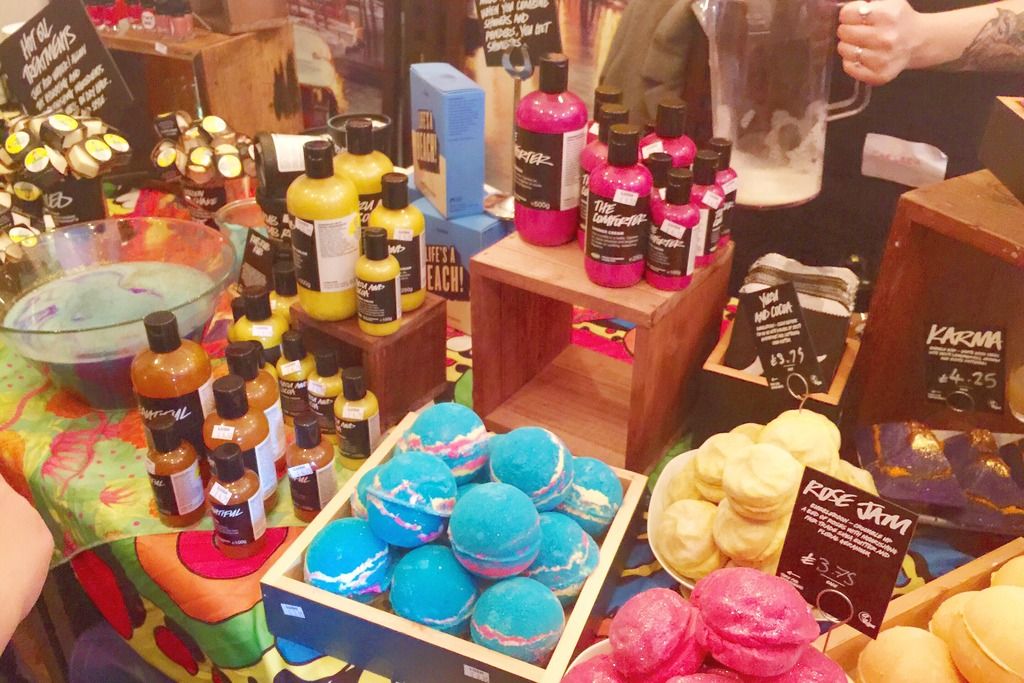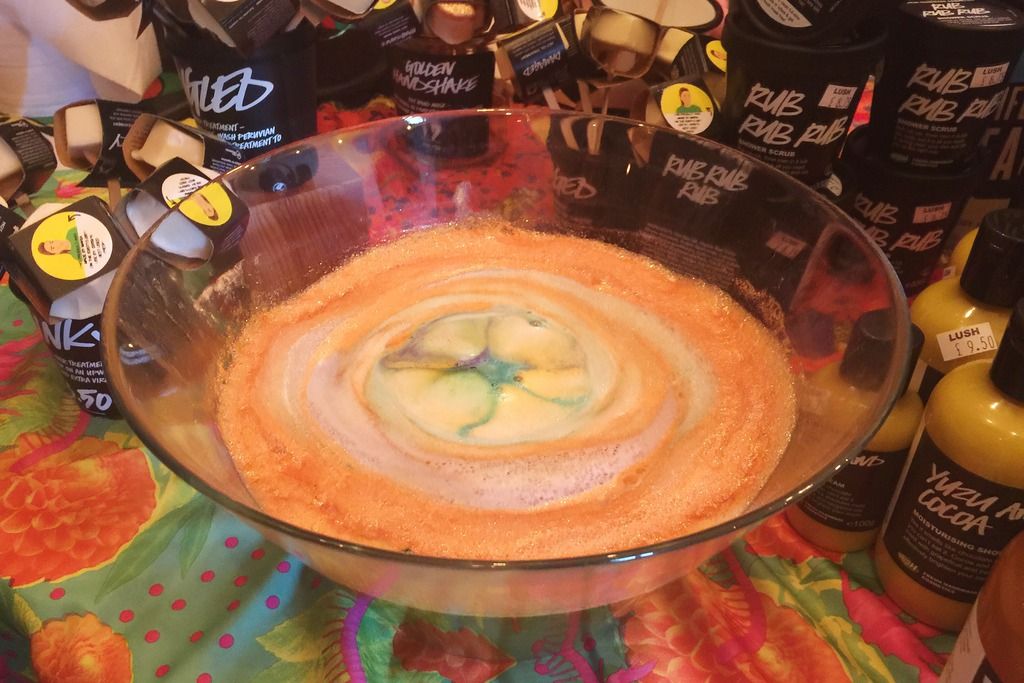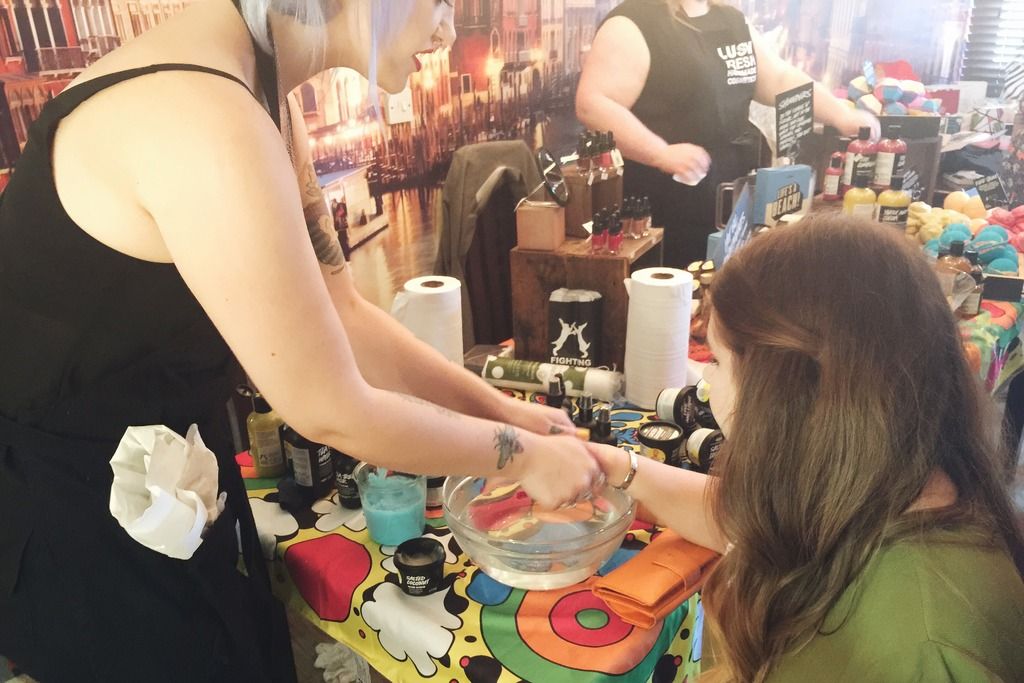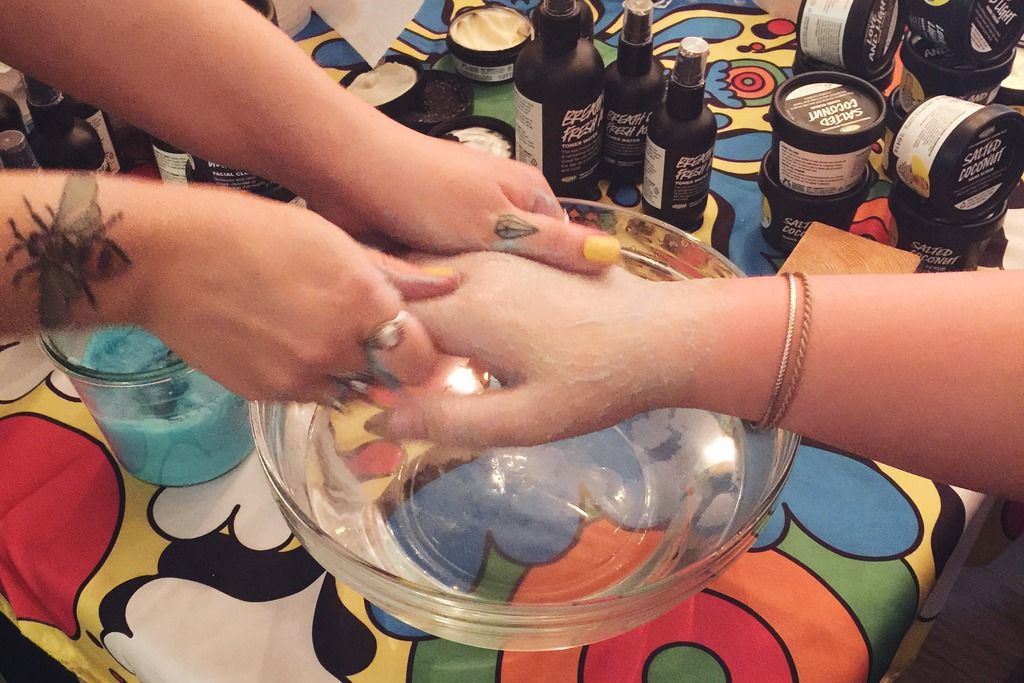 After that, it was time for an AMAZING raffle hosted by our special guest Lewis (who was hilarious may I add!). I could not believe the colossal amount of incredible prizes that had been donated.
The money raised by ticket sales went straight to The Eve Appeal which is a brilliant charity which fights women's cancer through research and awareness, and we raised a grand total of £227. I bought 12 tickets and won 6 times, I got such a buzz!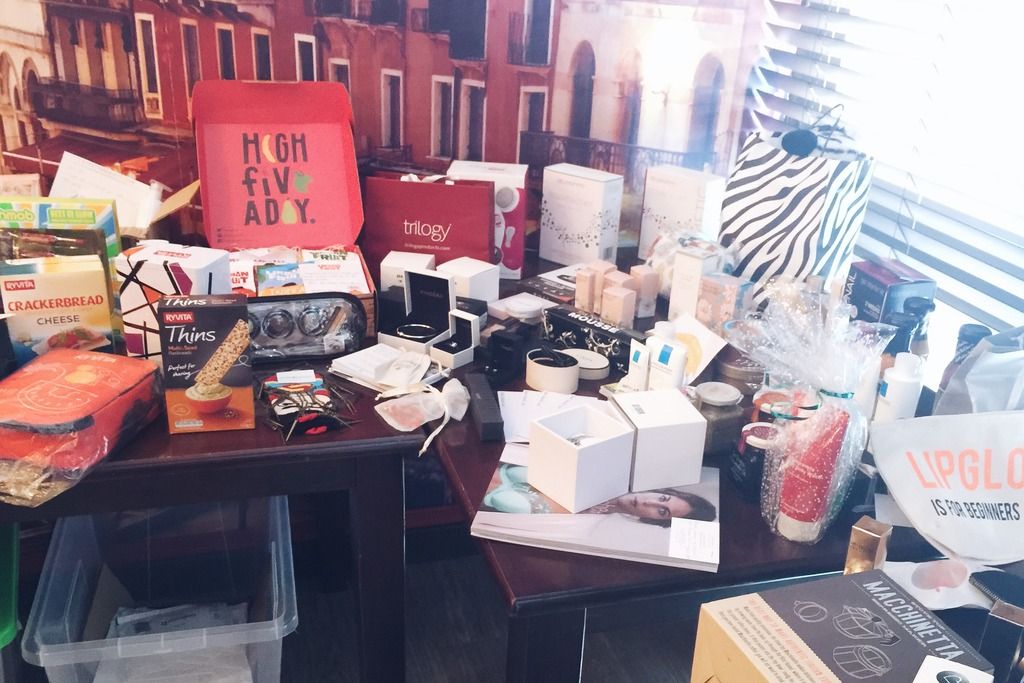 After that, it was time to finish our nibbles, down our drinks, and say our goodbyes, but not before we received not just one, and not just two, but a whopping three huge goodie bags all over flowing with amazing products courtesy of some incredible brands and companies. Along with raffles prizes and the stalls' goodie bags, this meant I went home with eight bags in hand! I've listed all the brands below and arranged them (as best I could!) into categories, so go check out any you might fancy.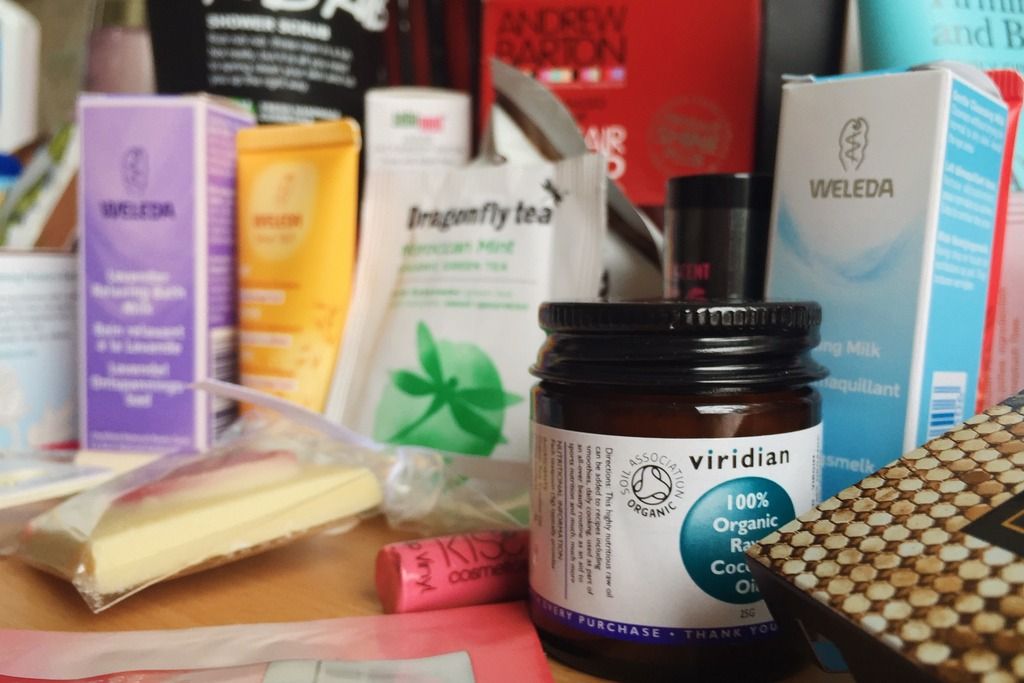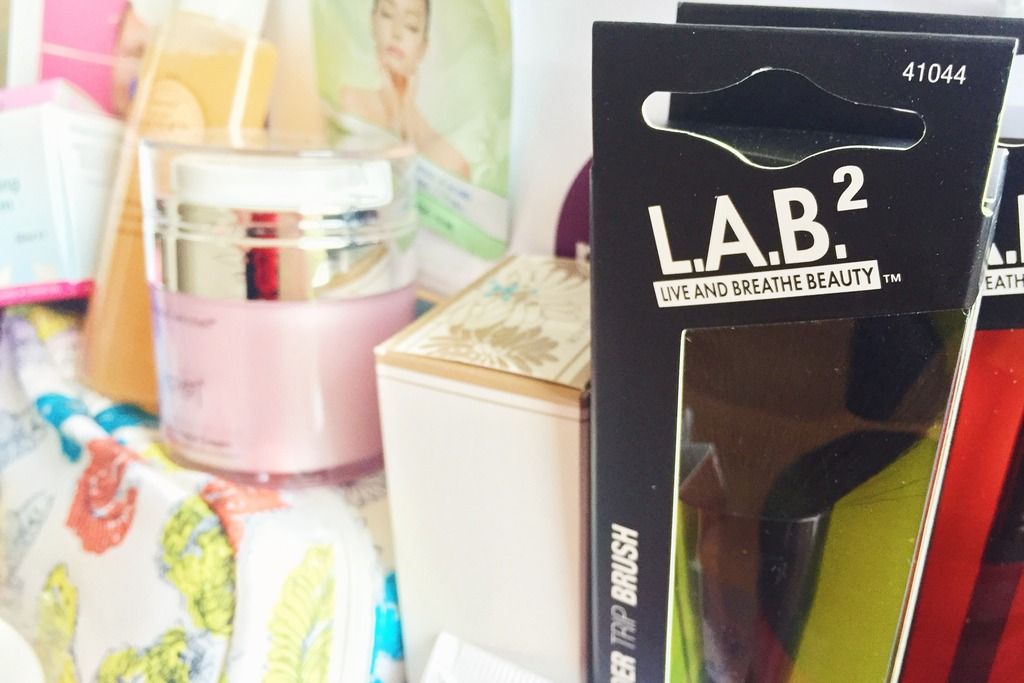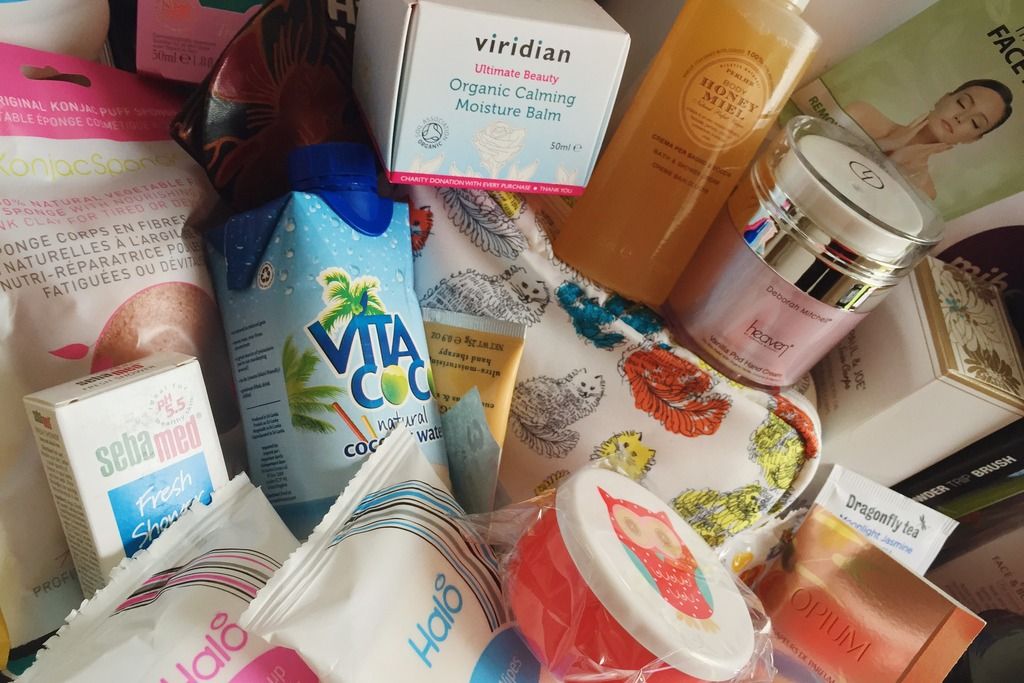 So many photos of the goodies… maybe I'm just showing off a bit now!
Beauty and Hygiene
Pasante :: Lilash :: Andrew Barton :: Nspa :: Nanshy :: Cosme De :: Tan Worx :: Blistex :: Halo Wipes :: Garden Pharmacy :: DHC :: Latest in Beauty :: The Body Shop :: Paul & Joe Beauty :: Mandara Spa :: Kiehls :: Bare Minerals :: Phil Smith Hair :: Dr. Lewinns :: Vatika Naturals :: Manuka Doctor :: Tangle Angel :: Crabtree and Evelyn :: Papier Poudre :: Trilogy Skincare :: W7 :: Black Magic Tan :: Sinja May Beauty :: GOSH cosmetics :: Fast Hair :: Flash Mob Cosmetics :: Sensationail :: Lab2Beauty :: Cohorted :: Nads :: RapidLash :: Magnitone :: La Roche-Posay :: Baylis & Harding :: Kiss Cosmetics :: Wisdom :: Nanogen :: Eye of Horus :: Heaven Skincare :: Paul Mitchell :: Konjac Sponge Company :: Weleda :: Silk of Morocco :: Mama Nature :: Vidaglow :: Lyonsleaf :: Lush :: Nailbox :: Ultradex :: Ni-Ka Deluxe :: Yves Rocher
Style and Fashion
Rock on Ruby :: Cherry Diva :: Joshua James :: Tiny Wishes :: Beau xoxo :: Sole Wish :: Panache :: Storm Watches :: John Greed Jewellery :: Beachcomber Jewellery :: LYDC :: Poor Boy Boutique
Food and Drink
Kettle Chips :: Border Biscuits :: English Provender Co. :: Ryvita :: Ricola Sweets :: Virtue Drinks :: Posh Pickles :: Jelly Belly :: Dragonfly Tea :: Urban Fruit :: Amy's Kitchen :: Peppersmith :: Choc on Choc :: Innocent Drinks :: Primula :: IQ Choc :: Vita Coco :: Choc Shot :: The Chia Company
Other
Smart Sun :: Sass & Belle :: House of Fraser :: Zebra Pens :: Busy B :: The Perfume Shop :: The Blogger Programme :: Chroma Stationery :: PK Green :: Twig and Dot :: Awesome Merchandise :: La Creuset :: Love Aroma :: Personal Planner :: Bobble Bottles :: Dot Com Gift Shop :: Atlantic Books :: Viridian Nutrition
I can't wait to get stuck in using everything and I'll definitely be kept busy with reviews for a while, so keep your eyes peeled! I must finish, of course, with a massive thank you to Alex, Kat and Jenny who did a fabulous job of organising this event for us, and I hope I can attend many, many more.
See anything you like the look of in my goodies? Let me know in the comments below!

beautybooksandbabble@gmail.com
Follow on Bloglovin' :: Follow on Twitter :: Follow on Facebook
Follow on Instagram :: Follow on Goodreads :: Follow on Pinterest