From the outside, Brigette seems like a regular woman – happily married, beautiful children and a career she enjoys. But Brigette isn't normal, because Brigette can't remember anything about her life before 1994. All she knows is that the same day the car struck her and her memory went missing, a man was found dead in her apartment.
In 2008, the case still remains unsolved, but when the story of the girl with memory loss and the dead man begins to surface again, Brigette and the people around her start to ask themselves a question: is she really an ordinary, loving mother, or is she in fact a cold blooded killer who got away with murder?
I found the book to be a bit of a slow burner to start with as we are introduced to the intricate ins and outs of Brigette's daily life, but this slow burning start was definitely needed to allow us to truly see and understand Brigette's loss of control when things hit rock bottom for her. As she begins to turn to heavy drinking and numerous painkillers, we slowly see her calm facade crumble to pieces and a deep, damaged part of her is revealed, all making for a character that's hard to root for and like.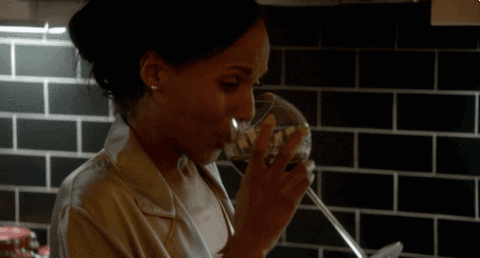 Things change for the reader, however, when we reach the second part of the book. It's 1994, and once again we follow the story alongside Brigette… a very different Brigette to the one we've met in 2008. All of sudden we are given a glimpse of a vulnerable young girl stuck in an abusive relationship, a dangerous job and a life she doesn't want to lead. Brigette becomes relatable, likeable and someone I could empathise with greatly. The slow burning story suddenly hooked me with each and every page and the protagonist I didn't take a liking to became someone I felt warmth towards and was invested in.
Tania Chandler has done a magnificent job of creating a wonderfully complex, opinion-changing character who is lost and damaged, making for an unreliable narrator that we want to unravel and understand. Whilst making my way through the story in order to solve the mystery of the murdered man, I also found myself wanting to untangle the obscurity surrounding Brigette and who she actually is.
I love that I was kept guessing throughout the full book. Dark subjects such as drug abuse and domestic violence crop up throughout the story to create a tale that is grim and realistic with no obvious finish line. As bits of Brigette's past began to piece together her life in the future, the story was well wrapped up and drawn to a satisfying finish.
Filled with deep and complex characters, Please Don't Leave Me Here is a debut novel that had a slow start but soon became an engrossing page turner with twists and turns to keep you guessing until the end.
Buy on Amazon :: Find on Goodreads :: Follow Tania on Twitter
How would you like to win a copy of this book for yourself? Check out my competition tweet to find out how! ツ

beautybooksandbabble@gmail.com
Follow on Bloglovin' :: Follow on Twitter :: Follow on Facebook
Follow on Instagram :: Follow on Goodreads :: Follow on Pinterest