If you follow me on Twitter, you are sure to know I love to enter a good giveaway. Lipcote were running a Christmas Countdown giveaway, offering their Twitter followers a daily chance of winning a lipstick and their Lipcote through December. I am very pleased to say I was chosen as a lucky winner, and since I wear lipstick pretty much on a daily basis, I couldn't wait to try it out.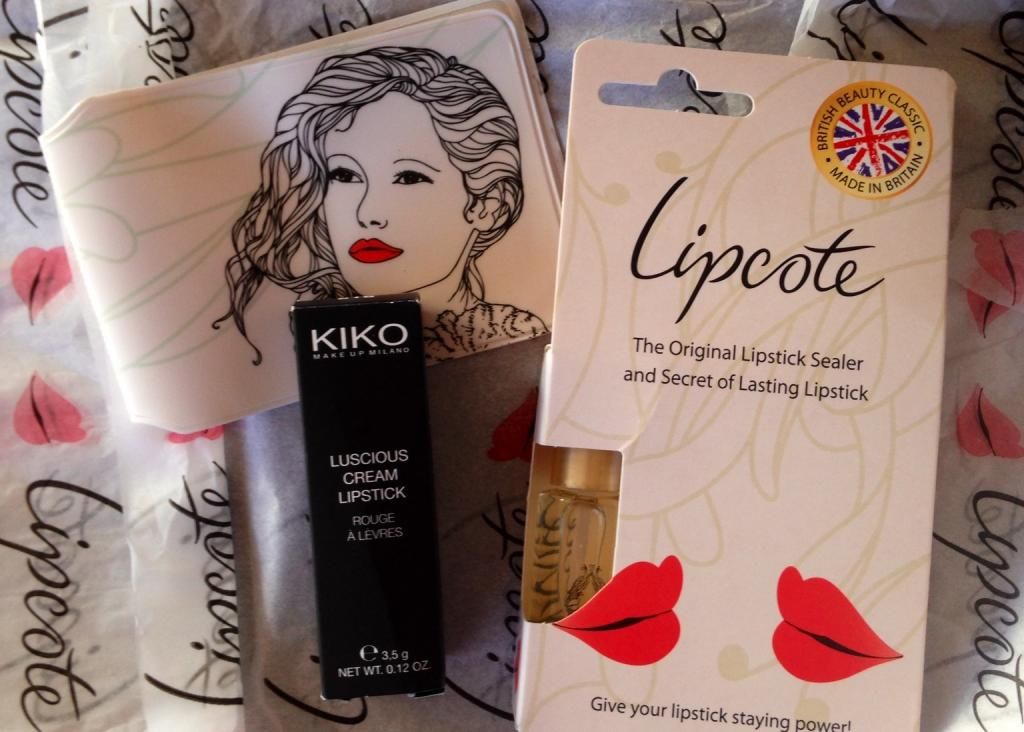 For those of you who don't know, Lipcote is an Award winning lipstick sealant which claims to keep your lips from fading or smudging. It is simply applied on top of your regular lipstick and left to dry to enhance the staying power and give a long lasting finish.
Today I travelled to Newcastle for a shopping break with my boyfriend. I started off with a trip to the hair dressers for a blow dry, then spent a few hours travelling. Most of the afternoon was then spent walking around, working up a sweat carrying shopping bags, stopping for food and drink, and I of course gave my boyfriend a smooch at some point in the day. So what better day to test the power of Lipcote?

I applied all of my make-up, leaving my lipstick until last. Before leaving the house, I applied my everyday lipstick shade – Rimmel Lasting Finish Asia 077, if anyone was wondering! I blotted the excess with a tissue, reapplied, and blotted once again. After that, I evenly applied the Lipcote* over and slightly beyond my lipstick, as instructed to do so on the packaging. Finally, I just had to keep my lips apart whilst the Lipcote* set, and then I was ready for my day!
Truth be told, I was worried that the Lipcote* would be applied and would be a sticky mess that would take a while to dry, but not at all! It was a water type liquid that actually felt lovely on the lips and dried within seconds. It tingled slightly when drying, but it was a pleasant tingle.
I went about my day as normal and couldn't wait to see the results when I got back to the hotel. My lipstick had faded ever so slightly, but after a full day, it was definitely still there, which I think is amazing after my busy day. My lipstick is usually well and truly faded after a few hours. Lipcote definitely fulfills it's job of giving a long lasting finish, and I'm so excited to now have this in my make-up bag ready for 2015.
You can give Lipcote a follow on their twitter page at @LoveLipcote. Has anyone else used this product before? Comment below and let me know what you think. 🙂